2022 China Cancer Immunotherapy Workshop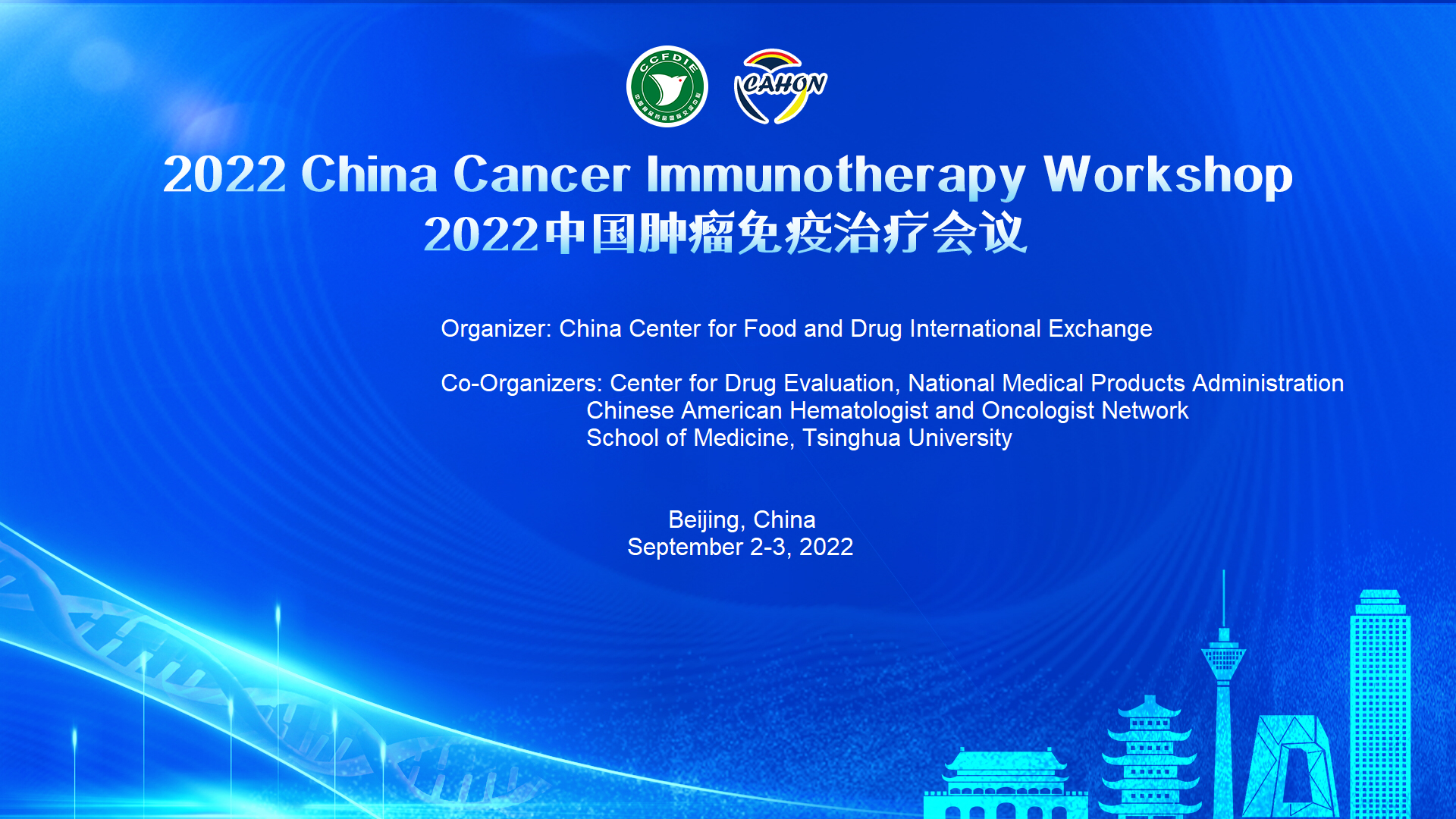 September 2-3, 2022 (Beijing, China)
September 1-2, 2022 (United States)
In person: Beijing, China
Virtual: United States and Europe
Organized by CAHON, CCFDIE, and CDE at NMPA and Tsinghua University College of Medicine with participation from top Immunotherapy experts from academia, regulatory agencies (EMA, FDA and NMPA) and biopharma industry.
CAHON is pleased to present the 2022 China Cancer Immunotherapy Workshop (in-person in Beijing, China). Since 2015, CAHON has partnered with the China National Medical Products Administration (NMPA) and the Tsinghua University College of Medicine to organize this important event. This workshop hosts speakers from these major regulatory agencies, the US FDA, European Medicines Agency (EMA) and additional experts in the immuno-oncology field. The meeting will take place in-person in Beijing, China and virtually for participants outside of China.

CAHON Members
CAHON Members residing in China must contact the Executive Office at info@cahon.org to register for the event.
CAHON Members (current in dues) residing outside of China will receive complimentary registration.
Non-members
Non-Members residing outside of China may register for the event for a fee of $100.00 USD.
2022 China Cancer Immunotherapy Workshop Sponsors
Diamond Level