2023 President-Elect Election
The President-Elect term is one year beginning June 1, 2023 and they will immediately ascend to President for the 2024-2026 term.

Meet CAHON's Newly Elected President-Elect!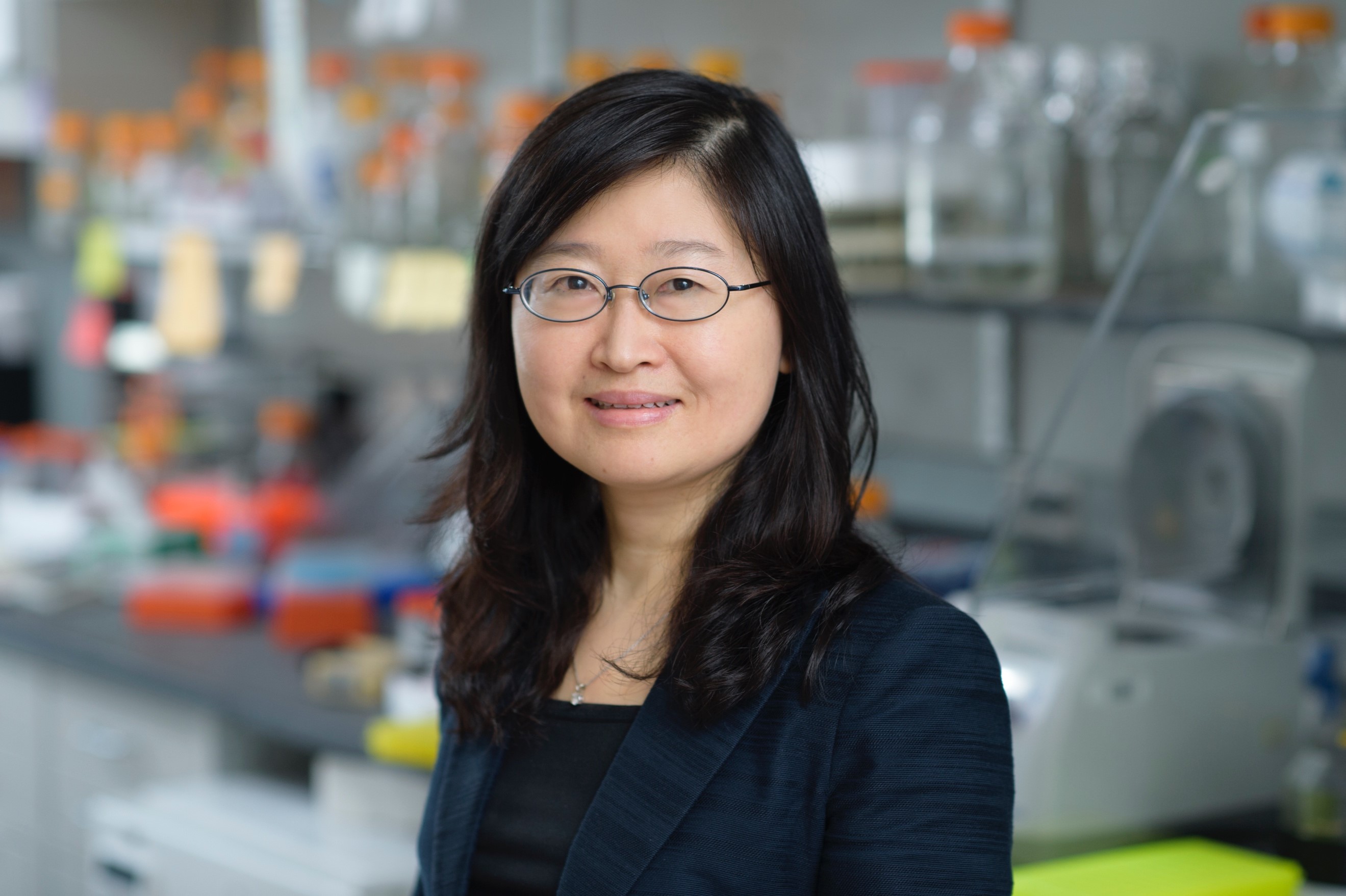 Liang Deng, MD, PhD
Associate Member
Associate Attending Physician
Department of Medicine/Dermatology Service
Program Director, Dermatology Service
Joint Appointee, Human Oncology and Pathogenesis Program
Memorial Sloan Kettering Cancer Center
https://www.mskcc.org/research-areas/labs/liang-deng

Biography:
Liang Deng, MD, PhD is an accomplished physician scientist whose expertise lies in the fields of melanoma and cancer immunotherapy. She is currently an Associate Member and Associate Attending Physician at Memorial Sloan Kettering Cancer Center (MSKCC) and an Associate Professor at Weill Cornell Medical College (WCMC). She received her B.S. degree from the University of Rochester and received her Ph.D. and M.D. degrees from MSKCC and WCMC. Dr. Deng's laboratory research focuses on the study of virus-host interaction and vaccinia-based cancer immunotherapeutics and vaccines. Her previous work demonstrated that intratumoral injection of inactivated modified vaccinia virus Ankara (MVA) turns "cold" tumors into "hot" tumors, which results in enhanced responsiveness to immune checkpoint blockade (ICB) therapy. Her research program focuses on developing recombinant MVA to reprogram the tumor immune-suppressive microenvironment and to elicit strong "in situ vaccination" effects either used alone or in combination with ICB. In 2017, she co-founded IMVAQ Therapeutics to bring her laboratory innovations into the clinic. She has published extensively in many high-impact journals, including Science Immunology, Nature Communications, Journal of Experimental Medicine, and Journal for ImmunoTherapy of Cancer. Her laboratory research has been funded by the NIH and many foundations. Dr. Deng has also served as reviewers for many journals. Dr. Deng is passionate about mentoring the next generation clinicians and physician-scientists. She is currently the Chair of the Career Development Committee at CAHON. As a lifetime member of CAHON, Dr. Deng has participated many CAHON-organized events, including being a plenary speaker at the 2017 and 2019 China Cancer Immunology Workshop, 5th and 6th New York Oncology Forum, and the World Immunotherapy Council's young investigator symposium. Dr. Deng is grateful for what CAHON has provided for her career development, personal growth, and lifelong friendship among CAHON members.

Candidate Statement:
I am deeply honored and thrilled to have been nominated by the CAHON Board of Directors for the position of CAHON President-Elect. As a committed physician-scientist specializing in skin oncology and cancer immunotherapy, I am passionate about providing exceptional patient care, advancing medicine, especially cancer immunotherapy, through preclinical research and clinical trials, and mentoring our next generation of physicians in the areas of hematology and oncology. My journey with CAHON began at the Inaugural International Cancer Immunotherapy Conference in New York City in 2015, where I was introduced to the organization by Drs. Wenru Song, Ke Liu, and Jianda Yuan. Since then, CAHON has become an extended family for me. I have had the privilege of traveling with CAHON members to China, where I served as the plenary speaker at the China Cancer Immunology Workshop in 2017 and 2019. I have also represented CAHON at the World Immunotherapy Council's young investigator symposium in 2018 and 2019. Additionally, I have actively participated in and spoken at the New York Oncology Forum on several occasions. I have been the Chair of Career Development Committee since 2022. My main reason for seeking election is my strong commitment to CAHON's mission of fostering strong professional and personal networks among its members and promoting the exchange of medical knowledge between the United States and China to improve patient care. I believe that my experience, vision, and leadership skills make me well-suited to help advance CAHON's goals. I look forward to working closely with the CAHON Board of Directors, executive team members, and CAHON members to continue building on the organization's strong foundation and to expand our reach and impact in the years to come, both in the U.S. and China.